We understand that circumstances may change or you may no longer require your treatment. This is why here at Pilot we have no lock-in contracts for any of our treatment plans, which means you can cancel at any time with no fee.
Just remember, you can delay your treatment at any time or if you're not achieving the results you expected, you can access a free review with your prescribing doctor to discuss alternative treatment options through your - Pilot Profile
Steps to Cancel:
If you would like to cancel your subscription for good, simply log into your Pilot Profile and follow the below guide:
*Please be sure to give us 48 hours notice before your next bill date. Refunds are not guaranteed in the event that we are not able to stop a shipment before it has been dispatched.
1. Select 'Manage Order' in the active treatment plan you wish to cancel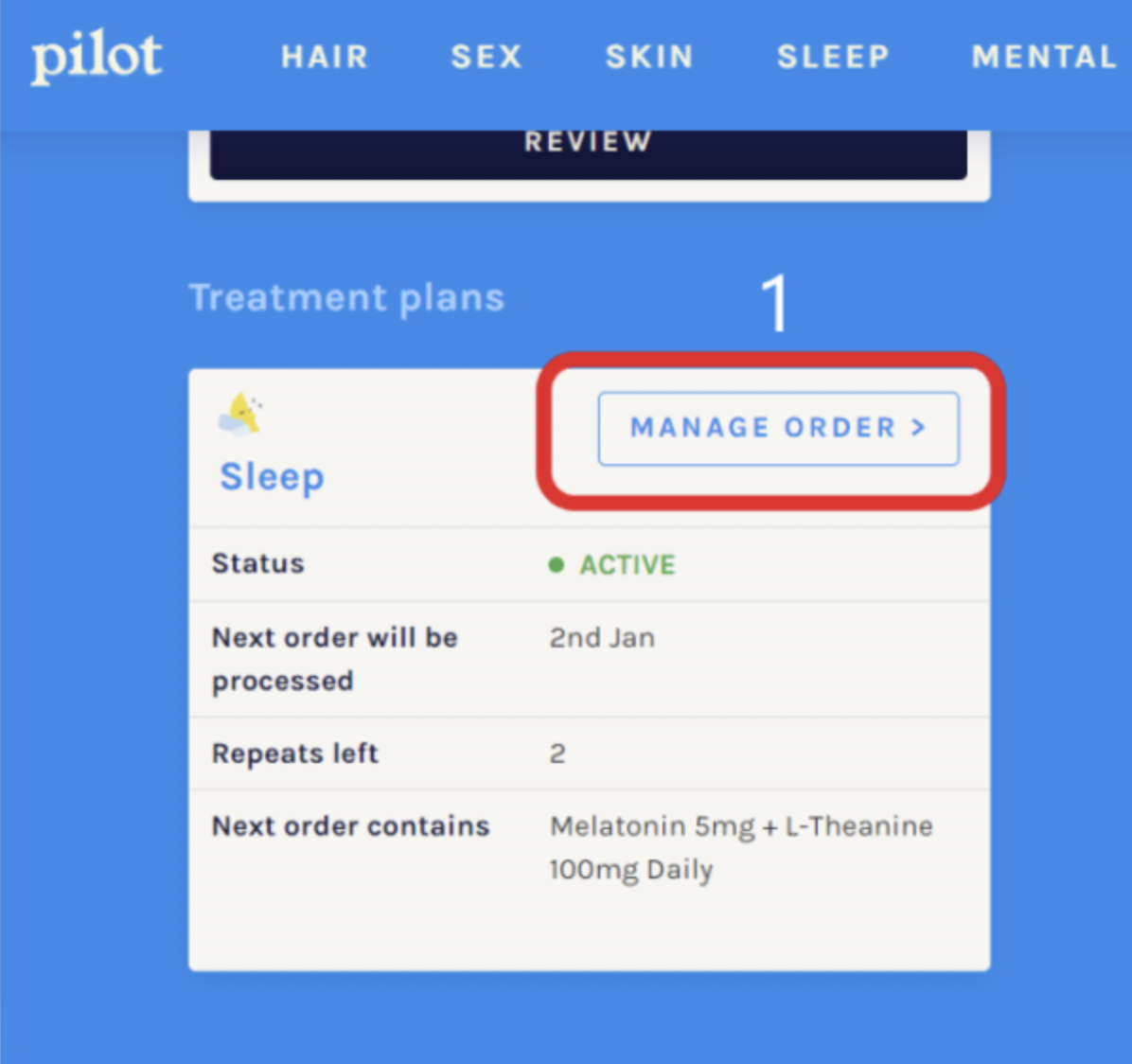 2. Select 'Help' and continue to "How to cancel my subscription"